Alphabet Bears - Educational Children's Software

The Alphabet Bears project is designed to assist in teaching children the letters and sounds of the alphabet. It is intended for children ages 3-5 or individuals with special needs.
This project was funded by YTIC (Yukon Technology Innovation Centre). To qualify for a grant from YTIC a project must meet certain qualifications and, of course, be innovative. The innovative part of this educational children's software is that it tracks the way users interact with the game. This allows for us to see not only what areas the children need improvement in, but which areas the software needs to improve as well. This combination creates a "smart" software development system, which gives us the ability to improve or adapt the software based on the user's needs.
The Alphabet Bears have been around for a few years, appearing in children's books, and audio CD's. But this is the first time they have come to life in through animation, audio and scripting. Much of the artwork in this game was drawn by Bill Oster of Oster Ink. The same artist who drew these characters in the story books.
This game combines Flash animation with high quality audio and ActionScripting to create a very popular children's game. Unfortunately, we can't give you a copy of this game to preview. There may be a time in the near future when you can purchase the game online, but for now the screenshots on the right are all we can show you.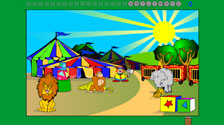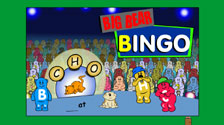 Tools Used: Flash, ActionScript