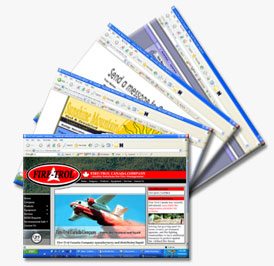 Web Design
If implemented properly, a website can be a great asset to your business. Unlike most storefronts, a website can draw traffic from around the world and is always open for business. It can also handle sales, support your customers, manage inventory, and so much more. The opportunities are virtually limitless.
At ArcticWeb Solutions we take pride in delivering the best of the web. Website design is our business, and with over 10 years of experience in the field, we know how to make the web work for you!
If you are interested in customized web solutions, feel free to take a look at our portfolio of website design or contact us for a quote.